What's your favorite tour in Ticino? And your favorite pit stops?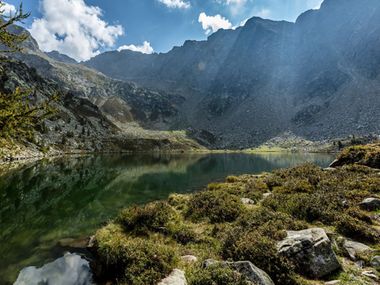 I love the Lavizzara Valley for its wild nature; especially the road stretch along the banks of Lake Sambuco. I love to stop on an Alpine pass or in a valley, sit on a field and breathe in the peace that only the sound of a cow's bell can instill.
Anything else you'd like to tell us?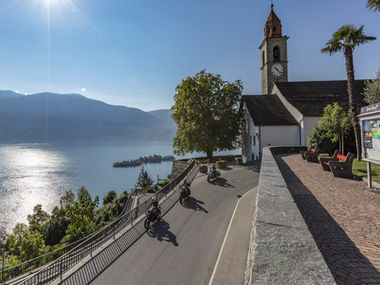 Yes, two things about safety 1) Bikers (be it men or women) should not ride in bermuda shorts and flip flops; if they take their kids along they should have the decency of buying them an appropriate attire. 2) I would also like to invite those who are in charge of "safe roads" to take their task seriously. Spend a few minutes talking to a biker, it's worth it, believe me.