What does traveling with your motorbike feel like to you?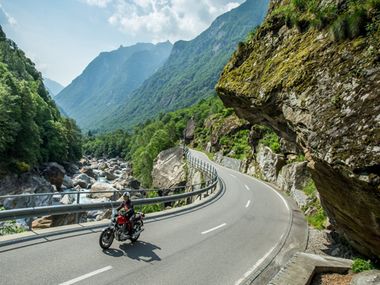 Travelling by motorbike is my idea of pure freedom, it's a small part of my daily life where I can't be reached by telephone and I can appreciate the beauty of nature and the fantastic place I call home. I don't use my bike to be first, I use it more in a therapeutic way. I was lucky enough to experience the speed as part of my job for 22 years, now my biking experience is relaxed and group-based.
What's your favorite tour in Ticino?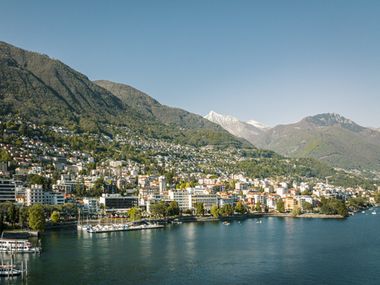 My favourite classic tour is Lugano-Airolo-Locarno-Lugano, all over the canton passing small rural locations, which change every few kilometres. The great thing about Ticino is the way you can go through really crowded cities to unique villages, plus the tours along the lake which must be among the most beautiful Switzerland has to offer. There are endless beautiful views which would take your breath away, the view from Monte Brè is magical and I love going there to be alone with my thoughts. Or going on the Tremola pass to Airolo surrounded by nature and the view from the valley and bends is exceptional, especially in the autumn.
How important is brotherhood among bikers?
Very important, from when we opened our Daytona centre to give a professional structure catering to the needs of all bikers, my aim has been to organise tours or events for all the biking fraternity and share the magic of a good tour that will live long in the memory.
Anything else you'd like to tell us?
I invite you all to come to our Daytona centre, it's a must for any biking enthusiasts. Daytona Diner is very well equipped to accommodate the culinary and musical tastes of our biker friends. Ride safe, ride free!